The Dade County Board of Education is made up of members of the community who are voted into office during the general election. Each of the four districts are represented by a board member. There is one "at-large" position and the school superintendent also sits on the board.
For more information on the members of the board, click here or on the Board Members link at the left...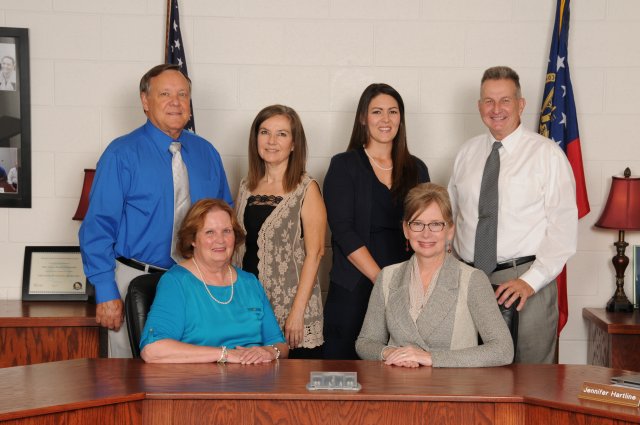 The Dade County Board of Education is composed of (seated left to right) Mrs. Carolyn Bradford, Chair (South Dade/Lookout Mountain District), Dr. Jan Harris (Superintendent of Schools) and (standing left to right) Mr. Johnny Warren (Trenton District), Mrs. Cindy Shaw (North Dade District), Mrs. Jennifer Hartline (Sand Mountain District), and Mr. Bob Woods ("At-Large").